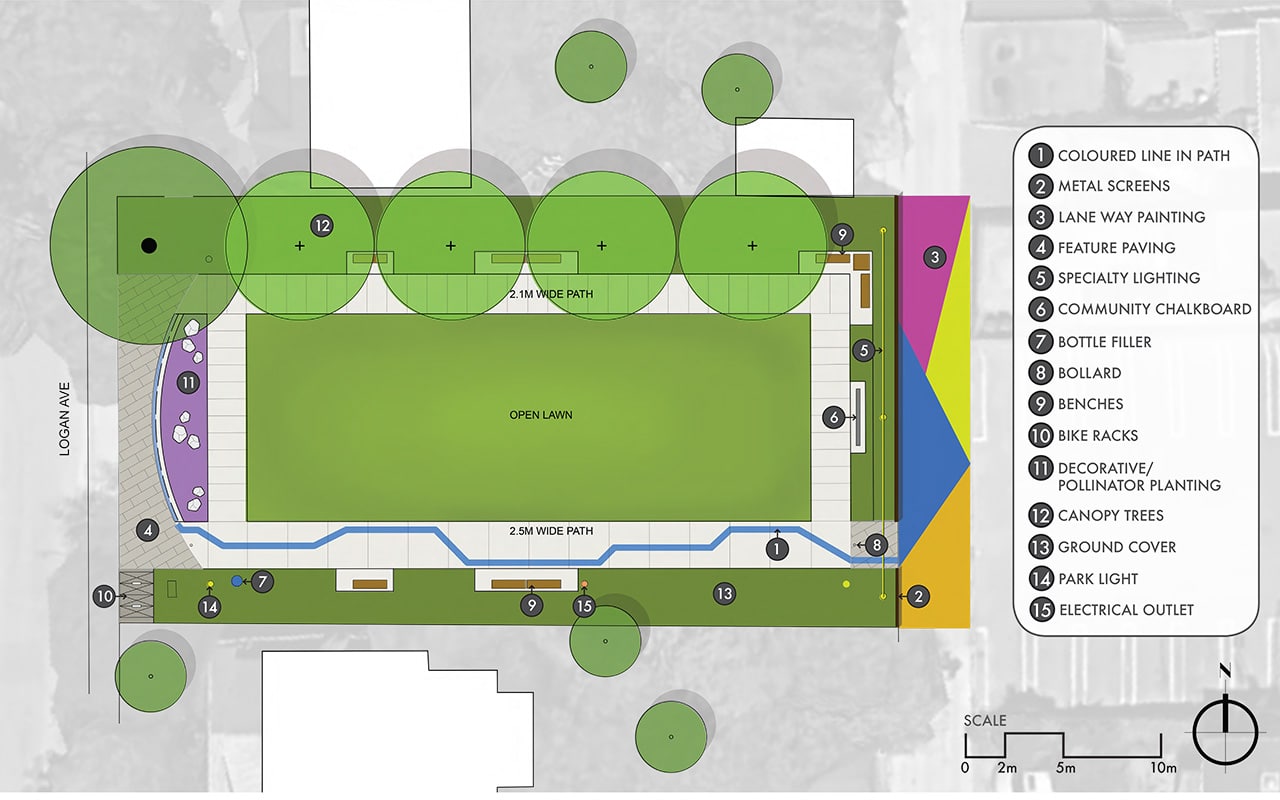 thinc design worked with the Danforth community in Toronto on the design and implementation of public realm improvements along an approximately one kilometre section between Chester Ave and Dewhurst Blvd north of the Danforth over the Bloor-Danforth subway line.
The core of the improvements are located within existing park properties with smaller scale landscape interventions in the right-of-way and into Toronto Parking Authority Green P lots. The project involved working with a community stakeholder group, local Councillor, and the public to design park improvements which include but are not limited to playground upgrades, fitness stations, seating, planting and walkway enhancements.
Logan Green Field improvements include formalizing the existing green space with pathways, seating, lighting and planting. .
Concept Design
Contract Administration
Detailed Design
Public Facilitation