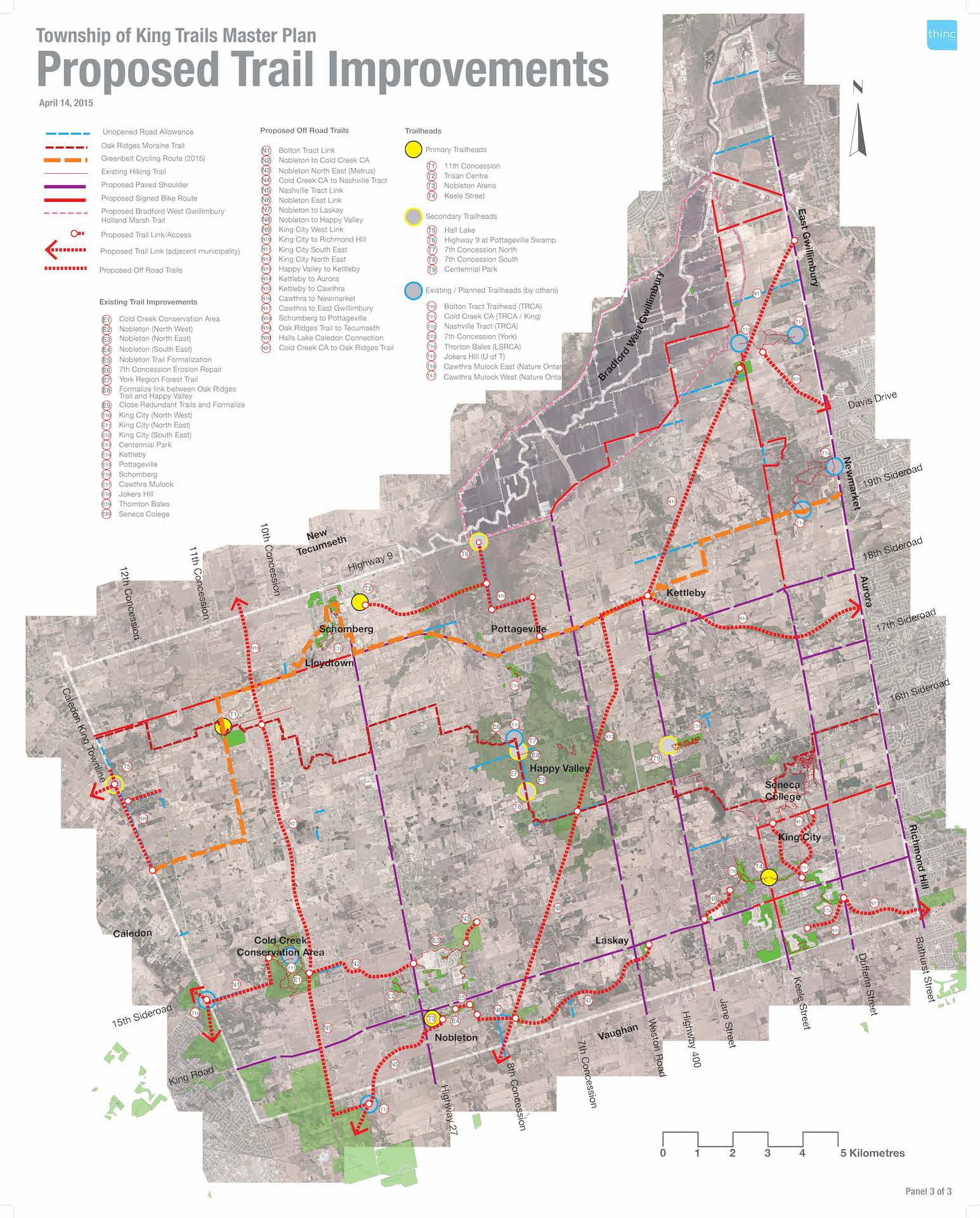 In 2015, thinc design completed the Township of King's Trails Master Plan. A plan was required that respects and promotes the natural heritage, scenic beauty and rural traditions of King. With a large proportion of the Township's 333 square kilometres located within the Greenbelt and the Oak Ridges Moraine, the plan was developed with environmental stewardship and local ecology as integral components of the plan. A key driving force behind the design of the trails network was to connect the various communities found throughout King including Nobleton, Schomberg, Pottageville, Kettleby and King City. As well as provide linkages to the Township's natural areas including Cold Creek, the Happy Valley, Thornton Bales and the Koeffler Scientific Nature Reserve.
The plan was prepared in consultation with a trails working group, staff and the public through a series of workshops and meetings.
The final plan details and costs a series of trail improvements to enhance the Township's 108 kilometres of existing trails and develop approximately 80 kilometres of new trail in conjunction with trailheads, signage and wayfinding. Recommendations regarding marketing, promotions, trail maintenance and implementation are also outlined in the document.
Concept Design
Cost Estimation
Public Consultation
Site Review
Trails Planning