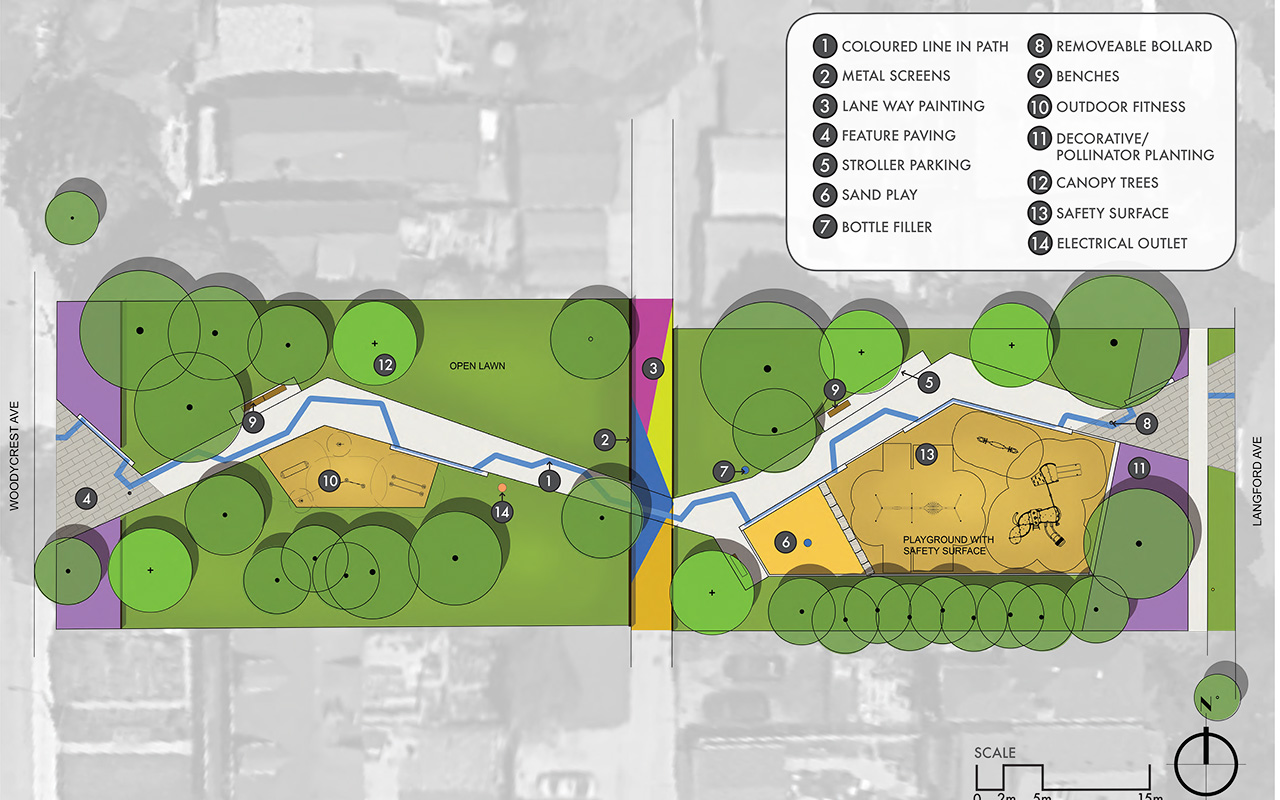 thinc design is working with the Danforth community in Toronto on the design and implementation of public realm improvements along an approximately one kilometre section between Chester Ave and Dewhurst Blvd north of the Danforth over the Bloor-Danforth subway line.
The core of the improvements are located within existing park properties with smaller scale landscape interventions in the right-of-way and into Toronto Parking Authority Green P lots. The project involved working with a community stakeholder group, local Councillor, and the public to design park improvements which include but are not limited to playground upgrades, fitness stations, seating, planting and walkway enhancements.
A key design feature is the introduction of a coloured line in the walkway which is reminiscent of the line on a subway map. The intent is that this line will eventually link all the parks, parking lots and other spaces along the corridor acting as a fun wayfinding element which celebrates the subway which runs immediate below the parks.
Langford Park includes the revitalization of the existing playground and associated spaces. This includes new playground equipment, sand play, adult fitness stations, seating and planting. Construction is scheduled for the spring and summer of 2018.
Concept Design
Contract Administration
Detailed Design
Public Facilitation